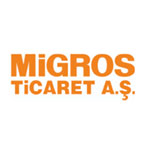 Anadolu Lezzetleri Kastamonu Siyez Bulgur (Einkorn Wheat)
Tokali Gida İnş.enerji̇ Madenci̇li̇k Orman Ürünl.san.
The story of Einkorn bulgur dates back to 10,000 years ago, to the fertile soil of Anatolia. Today, Einkorn wheat is still produced by traditional methods, ensuring that its organoleptic qualities, and hence its flavour, are preserved, and it is served as a wholegrain. The Kastamonu Siyez Bulgur is best for making bulgur pilaf. The judges praised the "positive ethos" of this product, along with its "great price point", describing it as "very innovative".
More Winners & Finalists In This Category