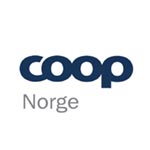 Coop GP Streetfood Salmon Teriyaki
This easy-to-prepare meal features fresh salmon from Norway with a teriyaki sauce to spread on top before baking in the oven or on the grill. It comes in an aluminium tray, for easy preparation, and it is served in extra-thin slices, for a short cooking time.
The smart design of the product is tailored to take advantage of the trendy 'street food' wave – a healthy alternative to meat during the barbecue season.
The judges said:The judges said that this product boasts a "fresh, well-balanced flavour," with the teriyaki glaze complementing the fish perfectly. The judges also praised the "contemporary" street food-style packaging design and the ease of preparation.
More Winners & Finalists In This Category