Convenience Foods/Food To Go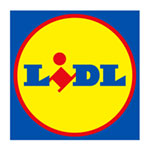 Delicieux Red Beet / Cauliflower Pizza Bases
Part of the Lidl Delicieux range, this product offers a tasty alternative to the classic pizza crust, for consumers who like to prepare pizzas from scratch when cooking at home.
Approximately a quarter (24.2%) of each pizza crust consists of vegetables – in this case, red beet or cauliflower – ensuring that consumers can eat more vegetables when enjoying a home-made pizza.
The vegetable pizza crusts retail at €2.99.
The judges said: Lidl has developed a "really interesting concept" with the vegetable-based pizza bases, adding that this would "really appeal" to those who are looking to get more vegetables into their diet. They praised the eye-catching visual impact of the red-beet pizza crust, in particular, saying that it would "look good on social media".
More Winners & Finalists In This Category