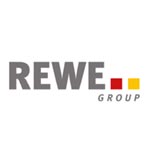 Rewe Beteiligungs Holding International
Free Cream Cheese is part of Penny Italia's growing range of gluten- and lactose-free products, designed for people with food intolerances.
Featuring distinctive packaging, the product was developed in conjunction with Bustaffa, a producer of dairy products that uses only 100% Italian milk and has been in business since 1920.
The judges said:The taste was the real standout attribute of this product, with judges hailing its "creamy texture", adding that there is "no difference" between this lactose-free variety and traditional, dairy-based cream cheese products. The product successfully taps into consumer demand for free-from products that meet (or exceed) the same quality and taste criteria as those of regular brands, they said.
More Winners & Finalists In This Category