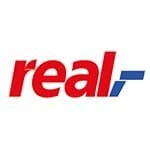 Real / Yellow Dress Retail
The German pet food market is growing, especially in the premium segment. To serve its loyal customer base and stand out from the competition, Real developed an own-brand premium cat food range.
The new product uses an unorthodox design to communicate the new proposition to clients. In the packaging design, in store, and in related communications, the cat featured on the packaging – Theodor – is the 'spokescat' for the brand.
The judges said:The judges said that the range stands out from other products in the category, thanks to the "sleek design" of the packaging, as well as the "simple instructions" and colour-coding to indicate the different variants. The product was also praised for tapping into demand for premium pet food options.
More Winners & Finalists In This Category