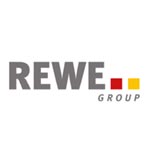 REWE Beste Wahl 'Respeggt' Freilandeier
Eifrisch-Vermarktung GmbH & Co. KG
Developed in association with Germany's Federal Ministry of Food and Agriculture (BMEL), the RespEGGt brand was developed to reduce the amount of male chicks that are killed immediately after hatching, which equates to around 45 million per year. The eggs are produced using a special method that determines the sex of chicks directly in the brood egg.
In spite of this additional production method a six-pack of the eggs costs just ten cent more than a free-range pack of the same size.
The judges said:Behind every successful product is a good story, and the judges believed that the REWE Beste Wahl 'RespEGGt' Freilandeier "communicated its credentials well", as well as meeting consumer demand for "ethical products at a competitive price". While they noted that the packaging was somewhat cluttered, this did not take away from what was a "well-positioned" product.
More Winners & Finalists In This Category