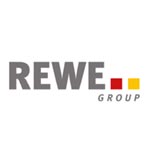 REWE To Go Vegan Orzo Salatschale
Plukon Convenience Dronten B.V.
With this vegan orzo salad, part of the REWE To Go range, every meal – whether on the go, at home, or in the office – can now be plant based. Features a rich salad mix, with lamb's lettuce, walnuts, croutons, vegan cheese, and home-made Sylter Art vegan dressing. The judges hailed the "delicious" flavour combination of this product and were particularly impressed by the quality of the vegan cheese used. They described it as a "great convenience product" at an attractive price (€2.99).
More Winners & Finalists In This Category