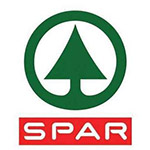 SPAr Holding B.V. (Netherlands)
A sharing concept that does away with the need to have a bowl – just open the bag and enjoy. Ideal for picnics, on the beach, or just with friends.
The range encourages mixing and matching, to create different flavour combinations – for example, the garlic parsley chip and the bell pepper dip. Competitively priced at €1.29 for the chips and €1.59 for the dip.
The judges said:The judges "loved" the Chip & Dip concept, while the design of the bag and materials used also came in for praise. The product "pushes the possibilities" within the snack market, as one judge put it. "Top marks for SPAR!" said another.
More Winners & Finalists In This Category