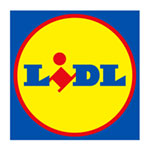 Developed in association with Michelin-starred chef Wassim Hallal, of Restaurant Frederikshøj, in Aarhus, this is a mixed cheese package, with both Mycella and Danablu variants ­– mild and creamy, with the mould providing a familiar, sharp taste.
The cheese is produced by the Bornholms cooperative dairy, a certified producer of authentic PGI Danish cheeses.
The judges said:The "clever approach" of packaging two flavoursome cheeses in the same pack was noted, as well as the "luxury positioning" and "competitive price" of the product. As they mentioned, it is a step above from what you might generally expect from a discounter.
More Winners & Finalists In This Category